Skylink Technology, Inc.
was founded in 1996 as an engineering support company to supply engineering expertise to the aerospace industries.

Through the years many products have been developed to support Satellite Ground Station operations and special test systems to support the manufacture of spacecraft.

The engineering staff at Skylink has many years of experience in the development and support of the manufacturing process of spacecraft.



Skylink Technology, Inc.
has been in the Satellite Ground System and Spacecraft manufacturer support business since 1996.
We specialize
in custom chassis, circuit board, and system designs used in satellite ground systems and spacecraft manufacturing support test stations. Skylink also provides engineering consulting, satellite ground system training, and equipment maintenance.

The engineering
and manufacturing is conducted at our Hamilton, New Jersey facility. Our 3000 square feet facility consist our engineering offices, an integration, inspection, test lab, machine shop, and fabrication area.

Summer time at Skylink Technology -
We love summer in New Jersey.  We had a great Intern Appreciation Day on July 25, 2019.  Fun with a picnic lunch and Wiffle Ball in Mercer County Park.
Unfortunately, due to the Coronavirus, our 2020 summer had some of us working remotely and we couldn't get together for a chance to even the Wiffle Ball score from last year.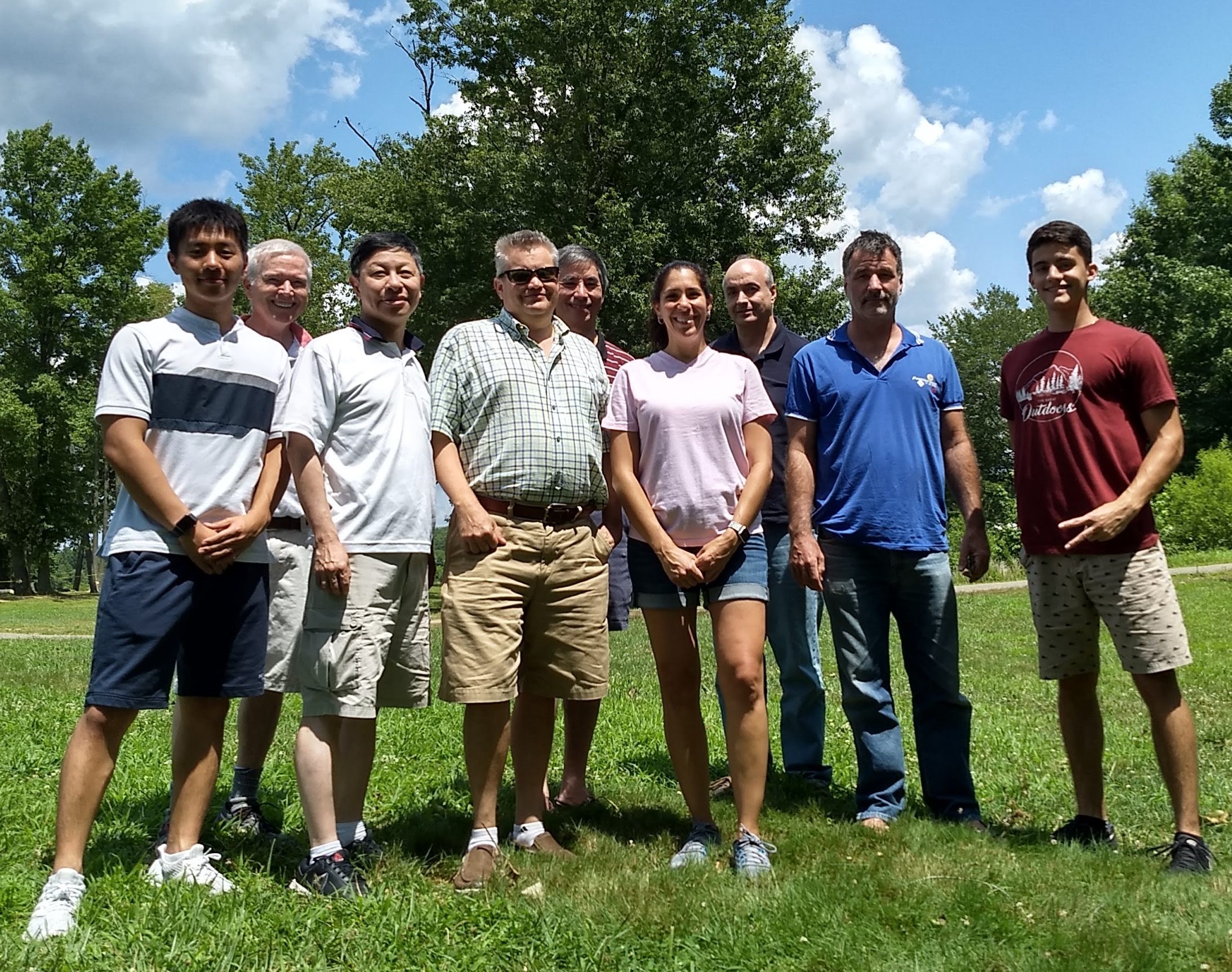 Specialized in custom chassis design and application in Satellite Ground Systems and spacecraft manufacturing support test stations.

Spacecraft Simulation
Guidance Navigation & Control Simulator
Pyrotechnic Test System
On Board Computer Special Test Equipment
Encryption Interface
Mechanical Test Systems

Custom engineering solution including but not limited to:

Electrical system engineering
Software Development, C Programming, Visual Basic, Lab View™, and user interface development
Mechanical System Engineering, Solidworks Design, Finite Element Analysis, and Fabrication
Custom cables and harness manufacturing
System support and Product maintenance