Pyro Monitor System Tester (PMST)

General Description:
The Pyro Monitor System Tester chassis is a 4 channel tester that outputs a pyro pulse to a pyro simulator box. This will verify that the pyro simulator box is operating correctly before its use in the test.
(See Pyro Simulator box for more information)

Features:
Output Voltage may be set to two ranges of voltages:
6.5V - 14V (used to test LiIon battery voltage)
20V - 40V (used to test NiMH battery voltages)
There is a switchable series resistance of 2.1 Ohms or 5.6 Ohm. 
Pulse width may be selected to 40ms wide or 100ms.
May be operated manually from the top panel or remotely using a User Interface.  Remote operations may be performed automatically using a script file.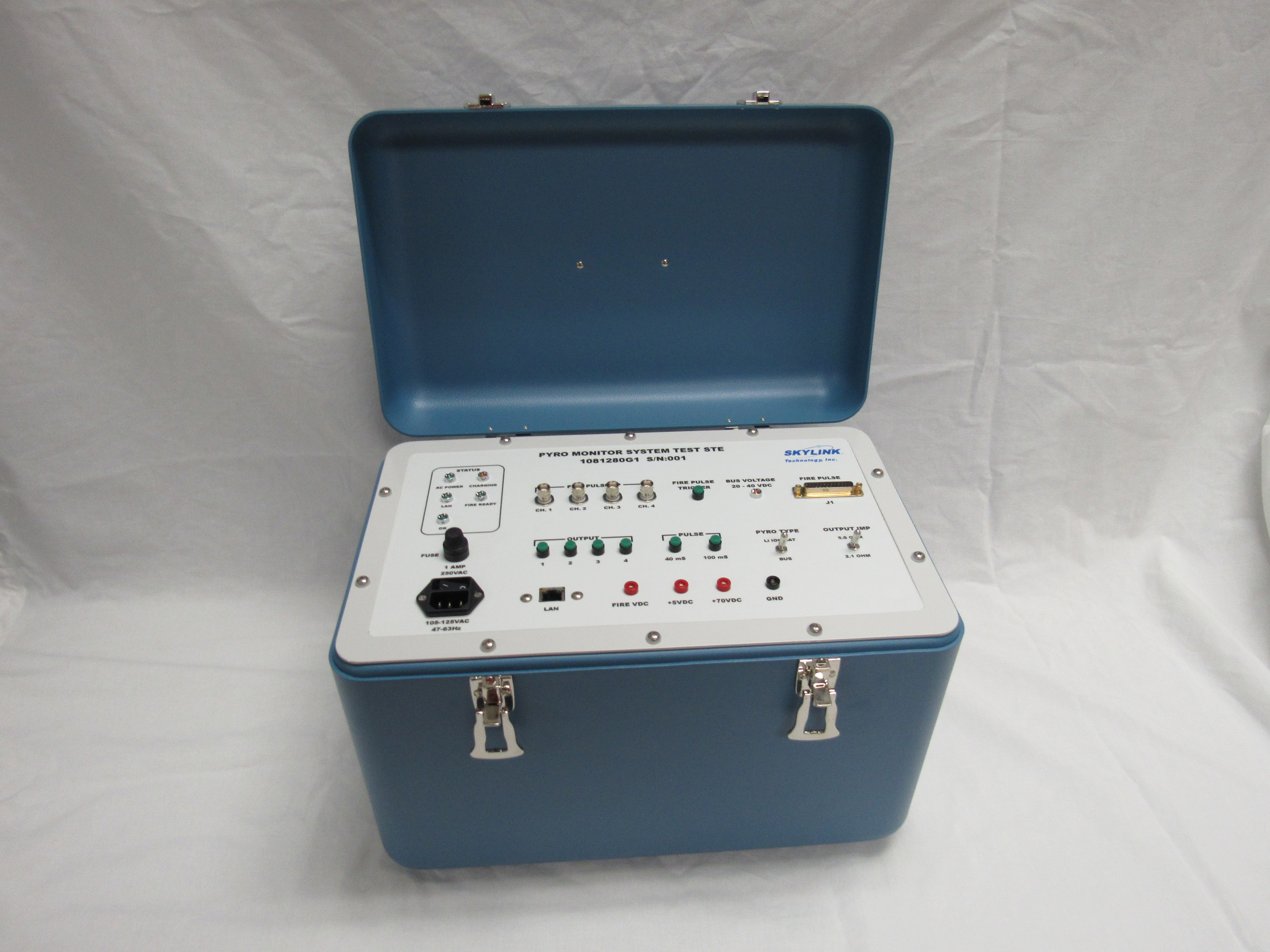 Stand-Alone Products:
Pyro Monitor System Tester


System Products: